Product Details
(0.0 on 0)

Warning No Stupid People Beyond This Point

SKU: NO STUPID PEOPLE ALLOWED TO PURCHASE
Overview
Warning No Stupid People Beyond This Point
I am now forced to put this up because Americans are so uneducated these days. Schools don't teach them how to read anymore, they have removed shop classes, music, give everyone a ribbon at field day, and tell everyone they are winners. The truth is only one person can be the winner, everyone else is a looser. You all can be loosers that is for sure. America needs to pull it own's head out of it ass, we are the laughing stock of the planet, we are the world's retarded cousin. It does not have to be this way and the only way it is going to change is if we address the issue. It is so pathetic that it starts with the little things, people can't even understand terminology to a knife. How can you expect this country to be great if we are all surrounded by idiots? The very first step in changing this country is to change yourself. Get educated, stop being an entitled, self righteous prick that you think everyone should kiss your ass and the first thing you do is get offended and cry like some pussy. They have turned the country into a bunch of pussies, men may not dress up in dresses or show that they are openly gay, but the wimpy, crybaby, pussy male is all around these days. I am tired of this, America is better than all its problems and only you can start to change it. Get of the high horse of thinking, express yourself like a man, get mechanical, get musical, understand that there are winners and loosers alike, understand that you do not have to cry about everything. I am sad I have to post this because I get thousands of emails from people not taking the time to read things, if you get offended that is fine because if you do, then you are the problem and I simply do not want to communicate with you or have anything to do with you in business. This website is for adults who can read, have respect for people, who do not cuss or scream or cry at people and who do not insult others when they do not get there way. Period.
"There are times at which it is right not to listen to customers, right to invest in developing lower-performance products that promise lower margins, and right to aggressively pursue small, rather than substantial, markets." HBX Disruptive Strategy with Clayton Christensen.
Clayton Christensen currently serves as the Kim B. Clark Professor of Business Administration at the Harvard Business School .

Do not try to educate me on customer service, do not try to tell me that you are the customer and are always right, do not attempt to use any form of nonsense you think you read on the internet that made you an expert, do not threaten me with reporting me to the BBB, I am not a member & I do not care, do not threaten me about posting things on forums or youtube, I will post your nonsense myself so everyone can see your childish behavior. If you do not like it then do not buy anything, plain and simple. I was not put on this earth to be abused by customers, I enjoy helping people who want to learn, who strive to be better and educate themselves and those who are respectful and do not have temper tantrums or use fowl language when they do not get their own way. I try to make things funny, life is short so we should love, laugh, and learn with one another and if you are not that type of person then I am not interested in you as a customer.
All Customers must agree to the Terms and Conditions and Understand the Retard Warning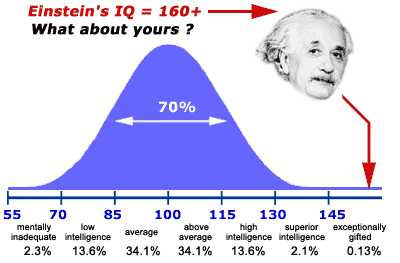 You need to have at least an IQ of 80 to purchase an automatic knife.
Persons with lower IQ's are not allowed to purchase any knives they are a dangerous item to you and anyone around you.
Persons with lower IQ's can be seriously injured and can injure others with knives.
Persons with lower IQ's can cause the personal liberties and freedoms of higher IQ persons to have everyones' freedoms restricted by the government with laws and regulations.
Governments restrict and regulate knives due to the ignorance and stupidity of people so to reduce this problem if your IQ is lower than 80 please stick to crayons and markers.
Repeat you can very well damage the personal freedoms of all persons if your IQ is too low to own a knife.
Knives are tools that are indispensable companions in our daily living and they also are investments. These reasons are why they should be cared for properly. Well-maintained knives will perform better, last longer, and provide the owner years and years of satisfaction. Do not use the cutting blade as a can opener, chisel, pry bar, screwdriver or for any heavy work for which your knife was not designed. Also, don't use the back of your knife as a hammer. It may break the springs, handles or pins.
I do not enjoy living in a society of morons, and discussing the issues must take place. I am not Anti-American, I am Anti-Stupid.
Tell a Friend